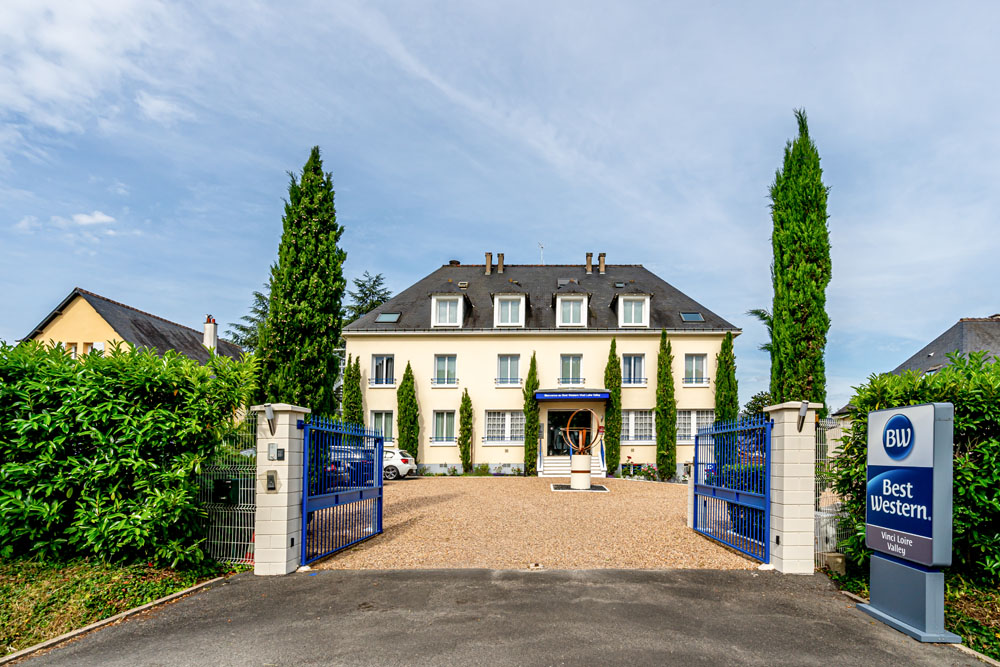 Our country Hotel in Amboise benefits from an ideal location in the heart of centrally-located lands rich in cultural and culinary heritage.
Always willing to assist, our staff are at hand to facilitate your stay in Amboise. Our professional team takes care of ensuring your absolute comfort and well-being, offering you personalised hotel services of the highest standard.
Make the most of your stay to explore some of the most magnificent castles of the Loire, the best restaurants in the region as well as the tourist wine route which will take you on a journey along the Loire with its splendid landscapes and extraordinary cultural heritage.
The Hotel is open all year round.
Reception opening hours are from 7am to 11pm.
Languages spoken at Reception: French, English and Spanish.
Services offered at our Hotel in Amboise
Well beyond the traditional hotel services such as recommended site visits and booking of transportation and restaurants, the Le Vinci Loire Valley Hotel offers you a range of services for an unforgettable stay in Amboise!
In the footsteps of Leonardo da Vinci
In tribute to this universal genius whose fame took on mythical proportions owing to the enigmatic smile of a woman, our Country Hotel in Amboise hosts guests in an elegant, yet modern setting. The famous paintings and drawings of this Italian artist accompany guests as they make their way around the Hotel.
It was actually in Amboise that Leonardo da Vinci spent the end of his life, at the dawn of the 16th century. At the time he was working for Francis I of France, who gifted him the Château du Clos Lucé, located near to the Royal Castle. It was during these years that the artist designed the Château de Chambord's spiral staircase. His tomb can be seen within the Château d'Amboise's grounds.
The avant-garde spirit of Leonardo da Vinci lives on in the area, breathing new life into this timeless way of life.